About Nuyarn®
Nuyarn is the world's first performance wool.
While merino has some great qualities, it is also susceptible to poor abrasion performance, holes, pilling, moisture retention and insulation that is substandard.
Nuyarn® maintains much of the volume and aeration that nature provides. As in nature, Nuyarn® offers true performance in even extreme conditions, without many
of the traditional pitfalls of merino.

Nuyarn® does not twist the fibers, instead, it drafts merino fibers along a high-performance filament resulting in two-ply yarns with much more volume and aeration.
The two-ply yarn structure is 35% finer than yarns spun on a conventional ring frame and combined with the Nuyarn® thermal advantage, offers the capacity to engineer much lighter, high performance fabrics as a result.
It is not ring spun. It is not core spun. Nuyarn®is twist-free spinning.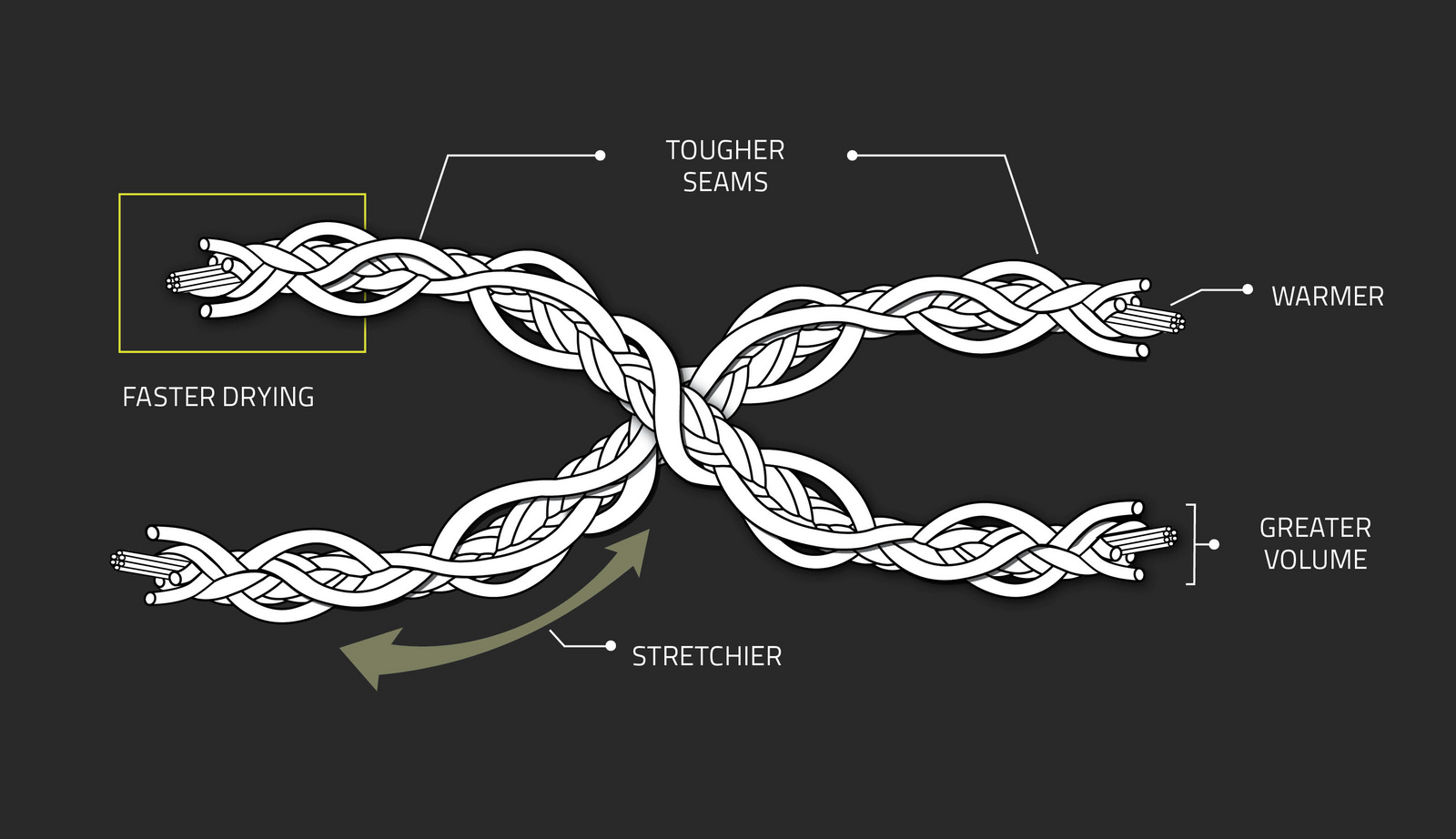 natural Performance
Nuyarn® can make wool that performs as closely as possible to the way it does in nature, to rival or exceed the performance of synthetic alternatives.
The Nuyarn® method of twist-free spinning allows us to create products that outperform traditional merino and synthetics to offer a natural enhancer to athletic performance.
Performance attributes are there for the life of the garment and don't wash out. Twist-free spinning does not introduce tension into the fibers; therefore, there is no spirality. Garments retain their shape even after multiple launderings.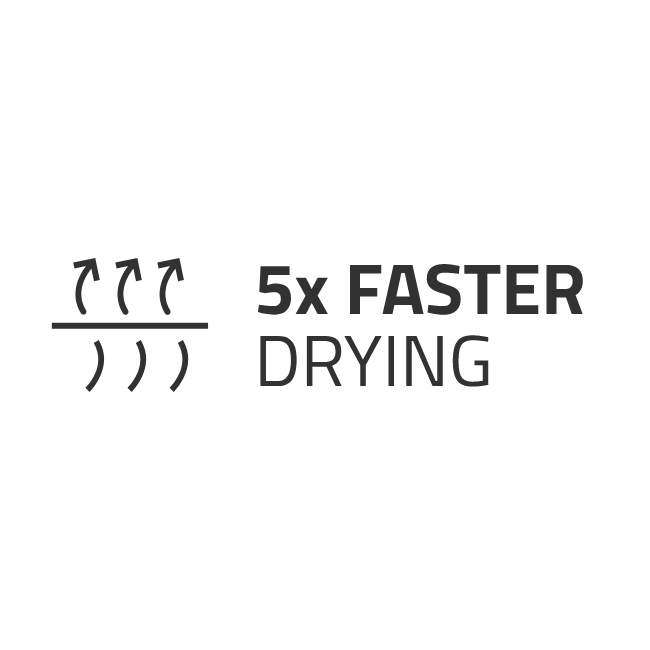 Water vapor and droplets are quickly wicked from the surface of the skin and absorbed into the fabric where aeration begins the drying process even before the moisture gets to the fabric surface.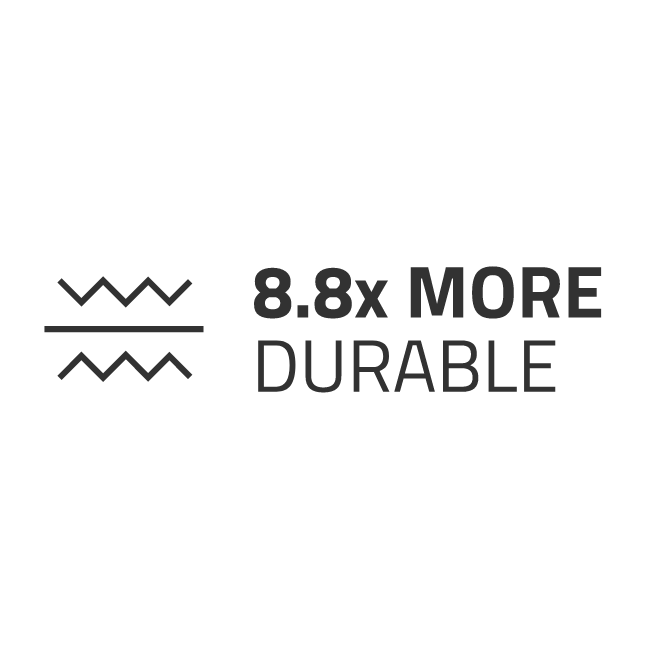 The Nuyarn® twist free, two-ply technology, is able to use longer fibers without creating tension and thus maintains the fiber structure without breakage at the weaker points.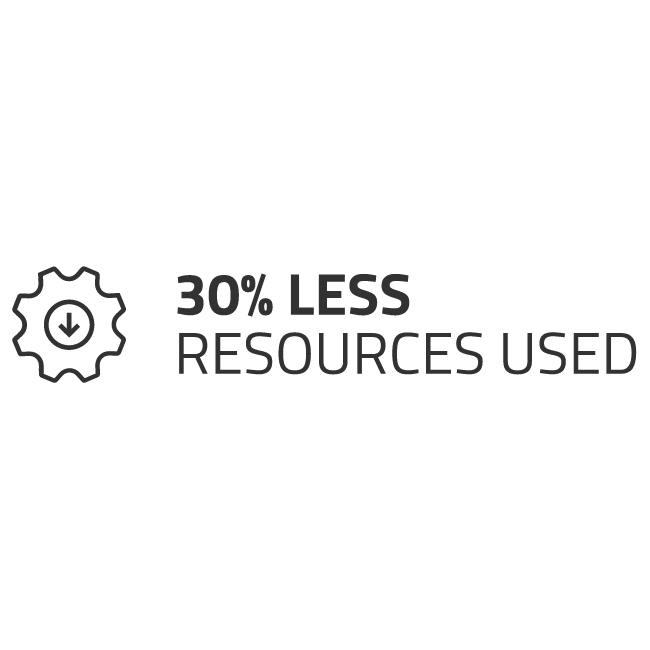 By utilizing solar energy, innovative spinning and dyeing processes and making fabric that lasts 8.8x longer Nuyarn is able to use 30% less resources like water and materials.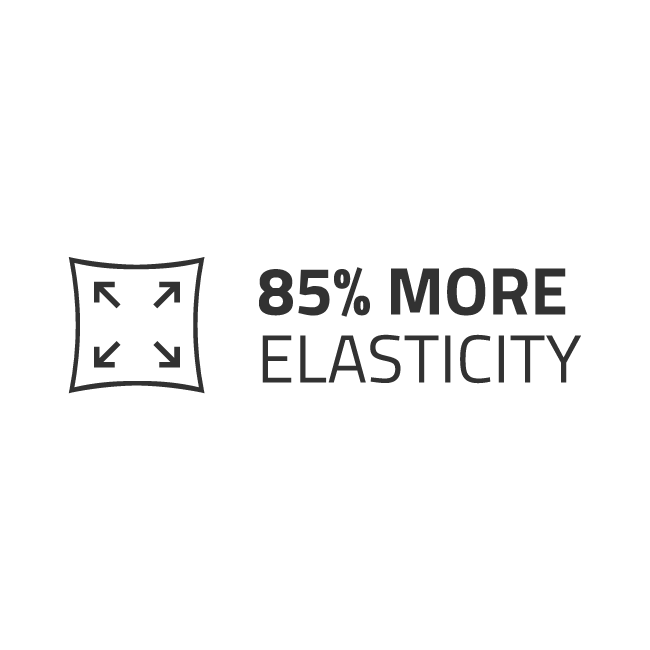 Nuyarn® allows the merino fibers to move and the result is an incredible stretch - 85% more than conventional merino and yet it regains to 100% of its original shape. No elastane involved.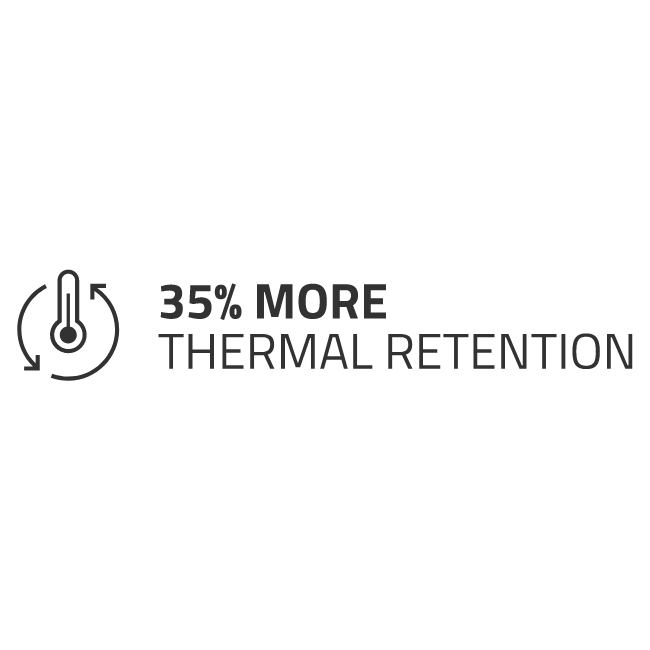 Weight is the enemy of performance athletes. Nuyarn® increases volume and aeration to provide 35% more thermal retention than ring or core spun merino but without the added weight.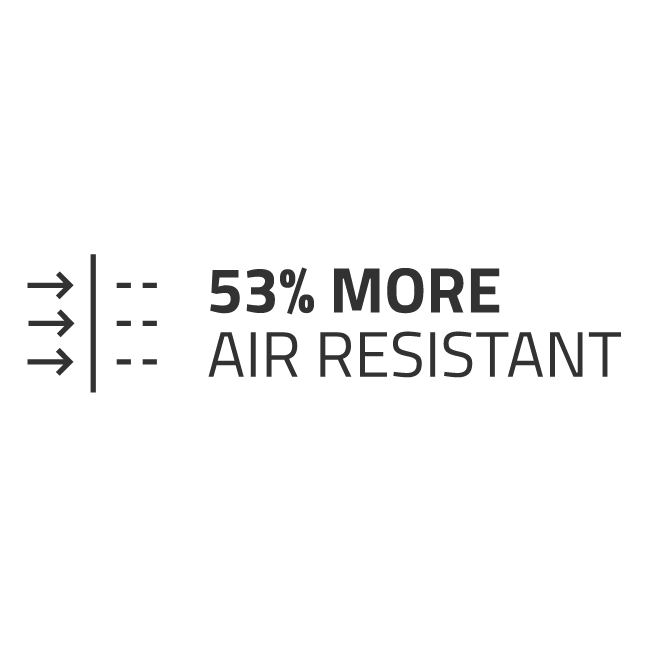 The additional loft provides a natural barrier to wind and as a result fabrics created with Nuyarn® are up to 53% more air resistant, offering increased protection against wind chill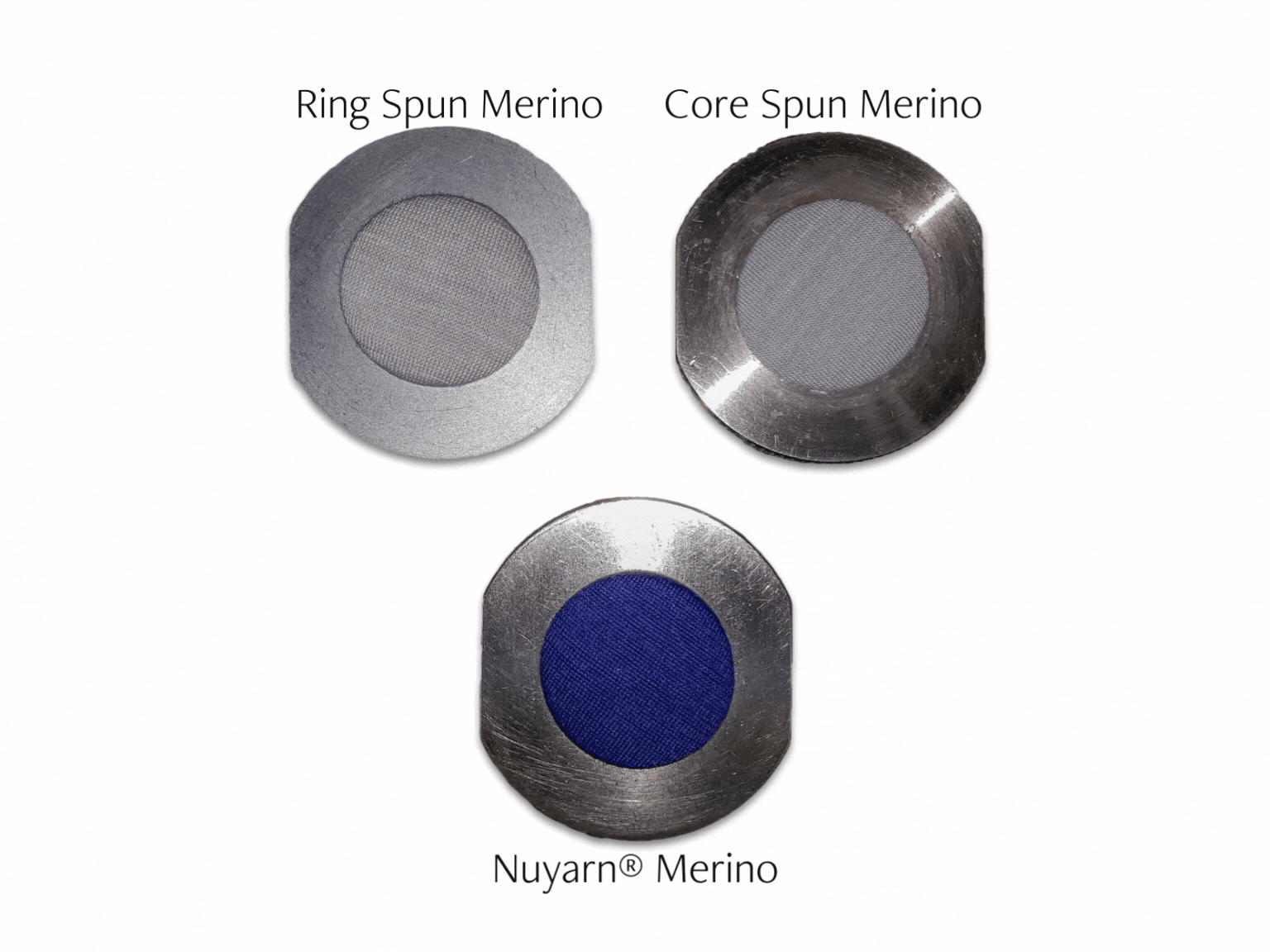 Abrasion resistance
Ring Spun & Core Spun from 8000 rubs to 30000 rubs compared to Nuyarn® Merino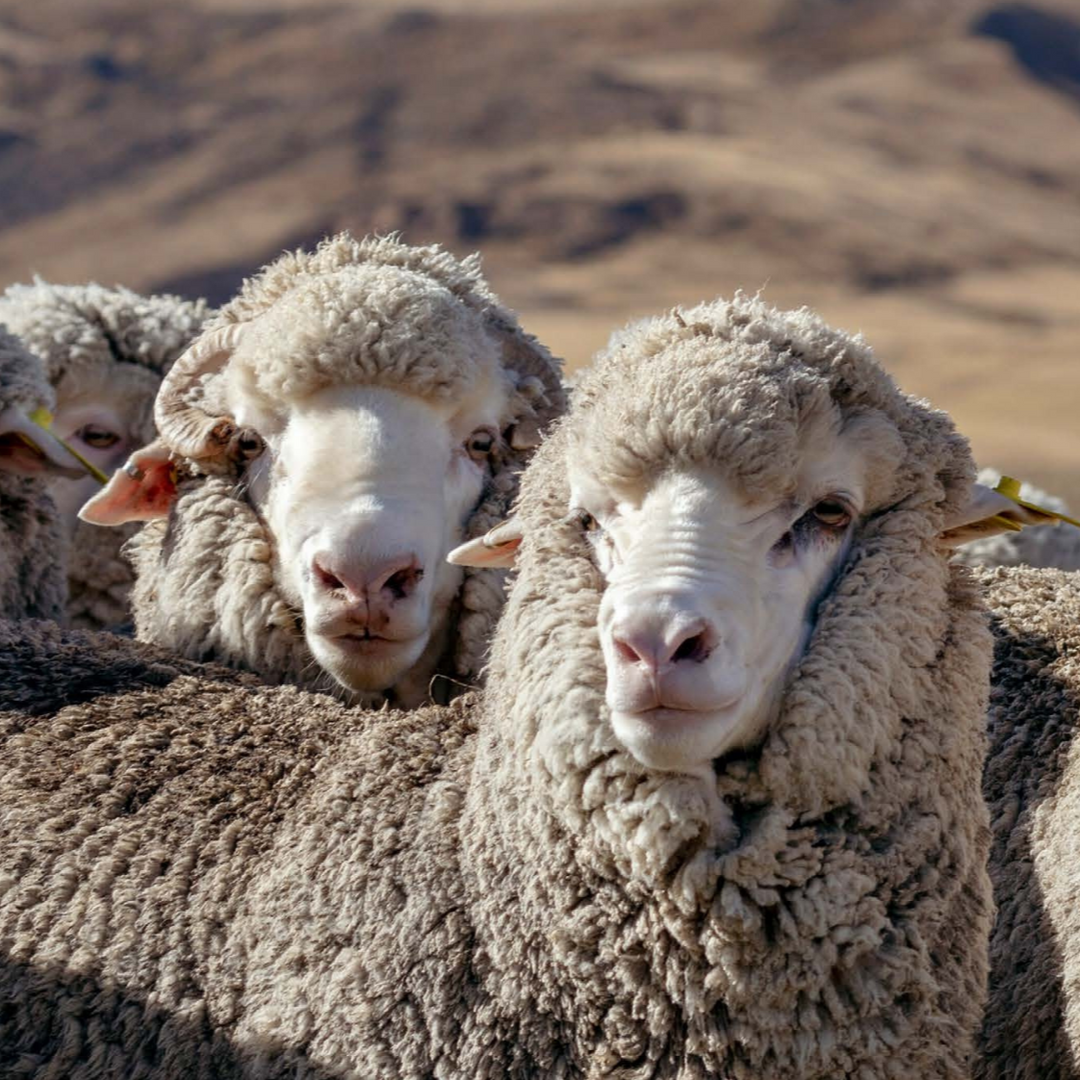 Nuyarn is Performance and Sustainability
The biggest impact of all comes from durability. Nuyarn® garments have been independently tested to last 8.8x longer than ordinary merino. That means for every one Nuyarn® garment, the rest of the industry needs to source materials, energy, processing, and distribution for 9 garments.
Nuyarn® Technology creates incredible natural volume and aeration in the yarn, normally twisted out by ring and core spinning technologies. Nuyarn® fabrics use less wool, because the wool fibers can perform more like they do in nature. The knock-on effect is that Nuyarn® uses less resources such as water, dyes, energy, and transport. This even extends to strong wool — Nuyarn® advanced drafting techniques create a more consistent product and can use longer wool fibers that are normally destined for landfill.
All our wool is from certified non-mulesed sheep that are free to roam and are shorn annually. All spinning facilities are accredited with Bluesign, and Oeko-Tex 100 and meet or exceed international or regional standards. TMC is also accredited to Oeko-Tex 100 class one standard, which certifies that our processes do not use anything considered to be harmful to people, animals, or the environment.